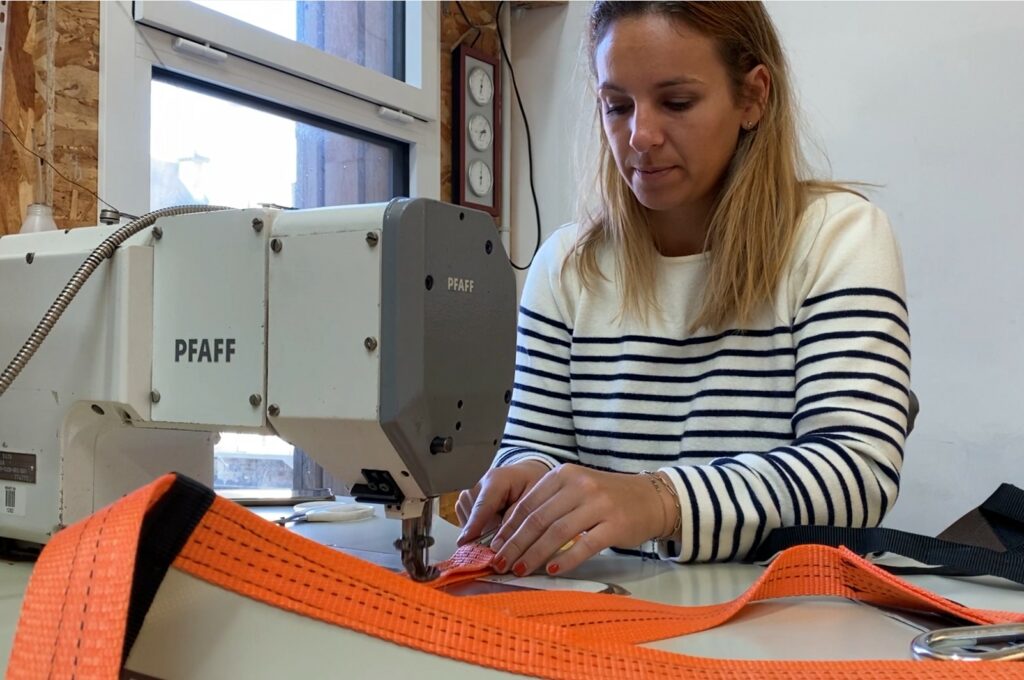 Since 35 years, Etablissements Lebreton has continuously evolved to offer quality, artisanal products. As a family-owned and independent business founded by Mr. Lebreton in 1987, it was passed on to his daughter, Caroline, in 2015. With a French savoir-faire, the company crafts leather and PVC canvas products in an artisanal manner.
Leveraging our experience, we have conceived a comprehensive range of products tailored for craftsmen and the cattle, equine, and ovine farming sectors.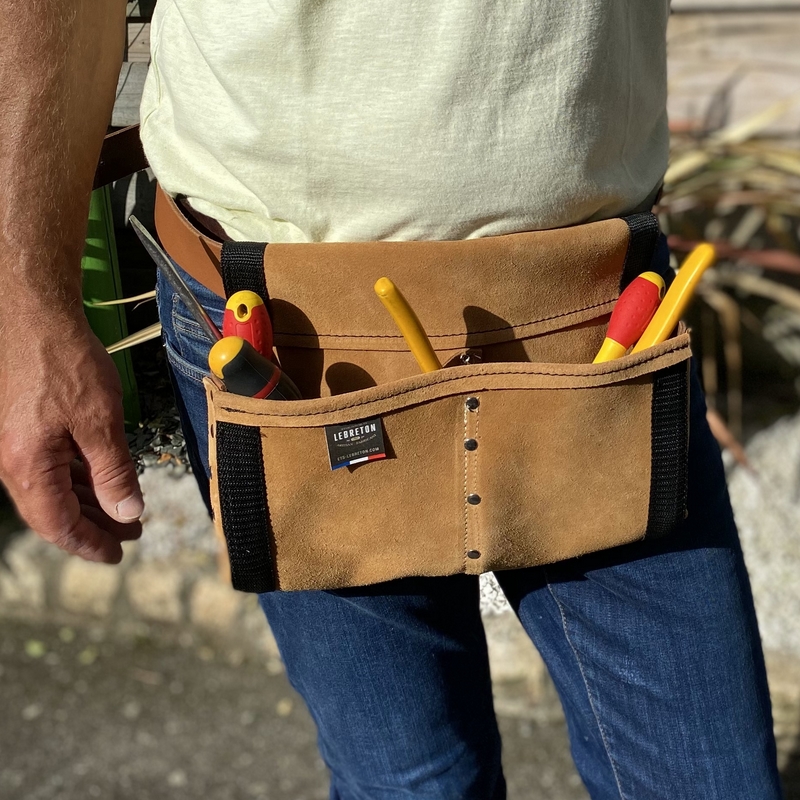 Specialized in the manufacturing of tool belt holsters.
We manufacture a wide range of tool belt holsters in our workshop located in Vitré (35), Brittany. Our product range includes tool belts, tool pouches, horse lifting harnesses, cow lifters, and sheep lifters, among others. Our products are designed for both professionals and individuals seeking comfort, durability, and safety.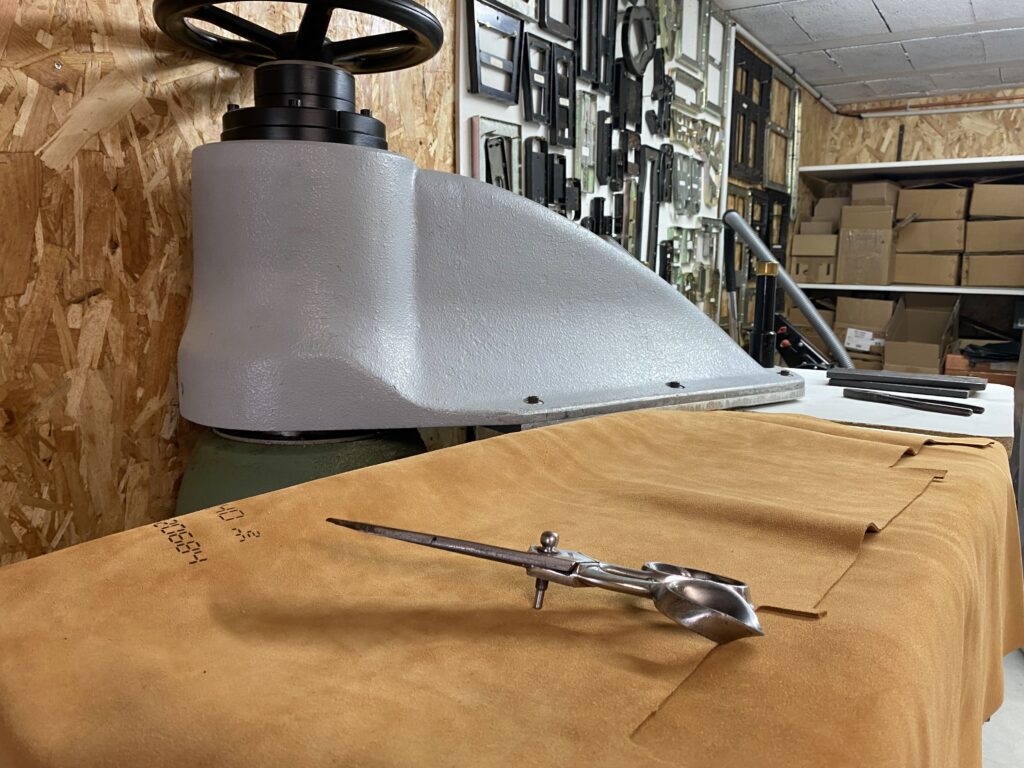 The Workshop and its Materials
It is in our workshop located in Vitré (35), Brittany, where we craft our products in an artisanal and responsible manner. We produce tool belts, pouches, and leather aprons for carpenters, joiners, slate workers, coopers, and any other DIY enthusiasts.
Our leathers are of high quality, made from full-grain cowhide with a desired thickness and suppleness. They are sourced from southern Europe or Latin America. Full-grain cowhide, which is the noble part of leather, showcases the natural grain and wrinkles of the hide. It has excellent resistance to water and abrasion. The leather remains stable, and its colors do not change over time. We recommend waterproofing suede leather pouches to extend their lifespan.
The horse lifting harnesses and cow lifting harnesses.
For the past 14 years, we have specialized in horse lifting harnesses, cow lifting harnesses, and sheep lifting harnesses. These harnesses are designed for the purpose of raising and transporting injured or sick animals while ensuring their comfort and respecting their morphology.
The PVC canvas that we use for these lifting harnesses is a woven material that is six times more resistant than standard canvas. It is extremely durable, and the woven straps sewn onto the harnesses can withstand several tons. The stitching threads are designed to withstand various weather conditions and UV exposure, ensuring a longer lifespan.
Maintenance tip: It is recommended to clean the harnesses with water and regular soaps. We advise against using abrasive liquid products to ensure the well-being of the animals.